"Take care of your body.
It's the only place you have to live!""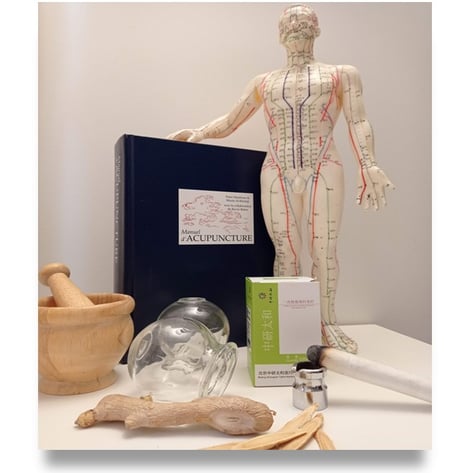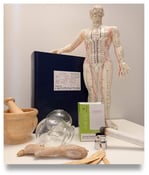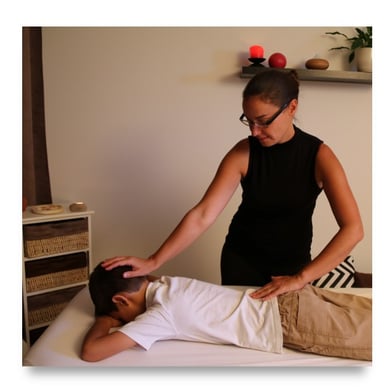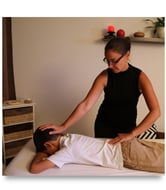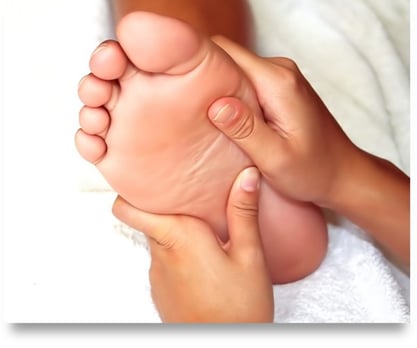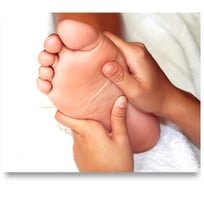 Gentle holistic therapy with no skeletal manipulations. It acts on physical, nervous and functional problems by helping the body move freely again. For all ages.
For a moment of relaxation, a better management of stress, to relieve tensions, or for the recovery of the sportsman.
Traditional Chinese Medicine
Traditional Chinese Medicine (TCM) has been around for thousands of years and is recognised by the WHO. It seeks to maintain or restore the balance and harmony of the person on a physical, emotional and psychic level, in his or her environment and throughout the seasons.
The consultation in traditional Chinese medicine or energetic osteopathy does not replace the usual or current medical follow-up, nor does it replace the current treatments. I am not a doctor and only your general practitioner can decide to stop or modify a medical treatment.
I've always had a thing for aesthetics. From a young age, I've been fascinated with skincare, and after developing dermatitis herpetiformis and having to give up gluten, I decided to share my findings with the rest of the world.

In 10 years, a lot has changed in cosmetology. As an avid and life-long learner, I take pride in keeping up with the newest trends in order to be able to provide you with the expert care you deserve.
"Soulager vos douleurs en douceur, sans avoir peur "de se faire craquer". Isabelle est bienveillante et à l'écoute. Vous pouvez y aller les yeux fermés."
Carolyn L.
juin 2021
"Excellente professionnelle dont je ne peux plus me passer. Très douce pour débloquer les cervicales car j'avais un peu peur. A l'écoute de notre corps, elle a su trouver les causes de mes maux en une séance ... bref des résultats performants le tout dans un cadre apaisant ! Donc je conseille fortement ! ... et en plus grande disponibilité et très arrangeante pour les rdv."
G.S.
2020
"Massage soigné et profond pour une détente et un bien-être total ! Merci Isabelle"
Karine
Mai 2015